On Wednesday 29th September, JBA Trust delivered river and flooding workshops to 90 Year 5 & 6 pupils at All Saints' C of E Primary School in Ilkley, where the pupils are currently learning about rivers as part of the Key Stage 2 geography curriculum.
The workshops included a mini river flume demonstration, followed by a flood damage assessment activity. The mini flume demonstrations showed how water behaves in a simple river channel and how the introduction of engineered structures, for example bridges, weirs, culverts and culvert screens, can affect the speed and height of water, as well as flood risk.
The activity required pupils to carry out a flood damage assessment of their classroom. Pupils considered the height, speed and cleanliness of water, assessed the damage that flood water might cause and thought about what action would have to be taken.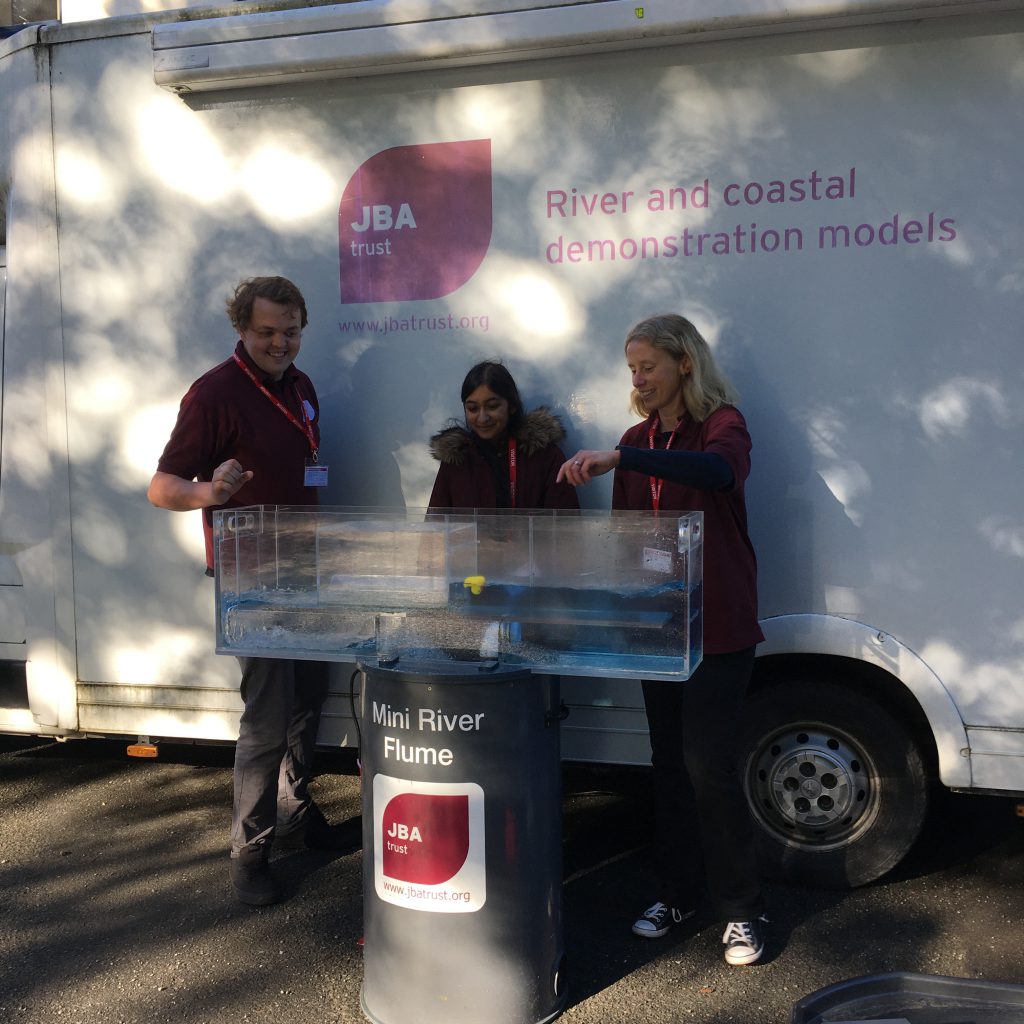 All Saints' C of E Primary School commented:
"It was great to see the flume in action and to hear the questions from all the children, both those that usually ask a lot as well as those who can be more reticent. It really helped them to see the power of water and to think more about flooding. Thank you JBA Trust for coming in to school to help in our rivers topic"
Our learning resources are available to download for free from our website.