Learning resources
Working with schools and other environmental education charities, we have developed a range of freely available resources that can be used to support learning activities for all ages in the classroom and the community.  
You can access and download our learning resources by exploring the topics below.
Rivers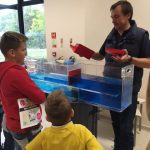 Topics: Rivers, structures in rivers, flood risk, engineering, river hydraulics
Resources: Worksheets (available to download here)
Coasts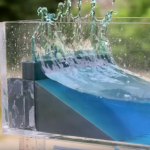 Topics:  Coastal structures, waves, coastal erosion, engineering, cost benefit analysis, climate change
Resources: Worksheets (available to download here)
How water flows in a catchment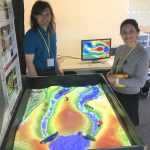 Topics: Topography, catchments, landscape features, natural flood management
Resources: Activities (available to download here)
Flood risk mapping and modelling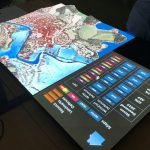 Topics: Flood risk modelling, mapping, 3D printing, map reading and interpretation
Resources: Coming soon!
Get involved!
We are always looking for opportunities to share these training resources. If you think the models could be useful for your work with students, professional groups or communities then please contact us to discuss how we could share our models or come to you to deliver a demonstration. Alternatively, if you would like to use these physical models to support training that you deliver, they are available to hire.