Interim research outputs and resources published
Post-doctoral researcher Ross Towe is working with JBA and Professor Jon Tawn at Lancaster University to develop improved statistical models for extreme river flow events that can cause both localised and widespread flooding.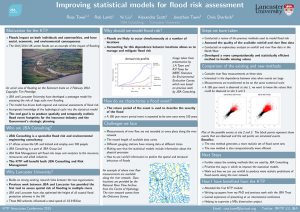 Ross has produced a series of posters, presentations and workshop resources and these are now available to download from our 'Publications and Resources' webpages.
To find out more about the project please visit our 'Research' webpages.