On Tuesday 23rd November we delivered an interactive geography day for 120 Year 8 pupils at Ermysted's Grammar School in Skipton, North Yorkshire.
The aim of the event was to help pupils learn about river and coastal risk management in an innovative and engaging way, as well as helping to inspire pupils to consider studying geography in the future.
Sessions included an introduction to flooding and flood risk, workshops involving three of our physical demonstration models (augmented reality sandbox, mini river flume and coastal wave tank) and talks from current students studying geography degrees at the University of Leeds.
JBA Trust organised the event and the physical model demonstration workshops were supported by volunteers from JBA Consulting and Rebecca Swift, Education Officer at the Yorkshire Dales National Park.
Alice Pullen, Coastal Analyst at JBA Consulting commented "The boys were so engaged and enthusiastic during the wave tank sessions, it's a joy to have an audience with so many ideas, and who are excited to see science in action. We covered topics from coastal flood defences to marine biodiversity (and even Minecraft!)."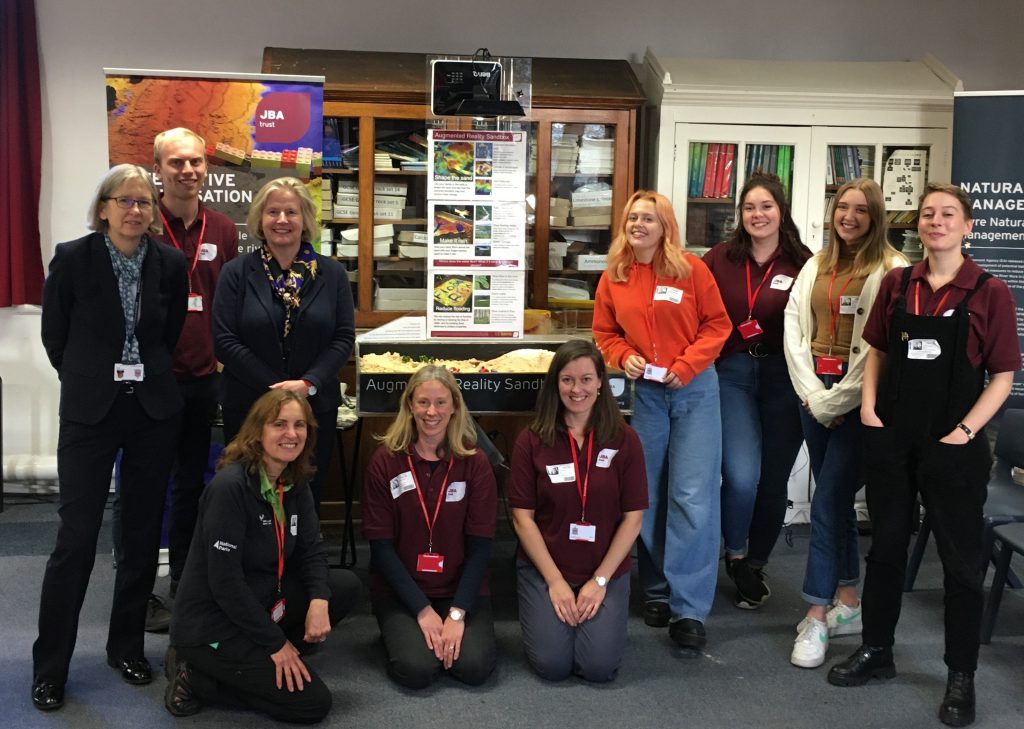 Alice Robinson and Jasmine McDonnell, undergraduate geography students at the University of Leeds talked to pupils about the subjects they studied at school, why they chose to study geography at University and their plans for the future. Alice commented:
"The day at Ermysted's Grammar School was great and it was brilliant to see the high levels of student participation in all of the activities. Being able to talk about life as a geography university student and the wide range of possibilities that this can bring, along with the opportunity to get involved with the model sessions was a new but rewarding experience, which I really enjoyed. The interaction by students in all aspects of the day appeared to inspire selection of geography as a GCSE option, hopefully leading to futures in geography for a lot of the boys."