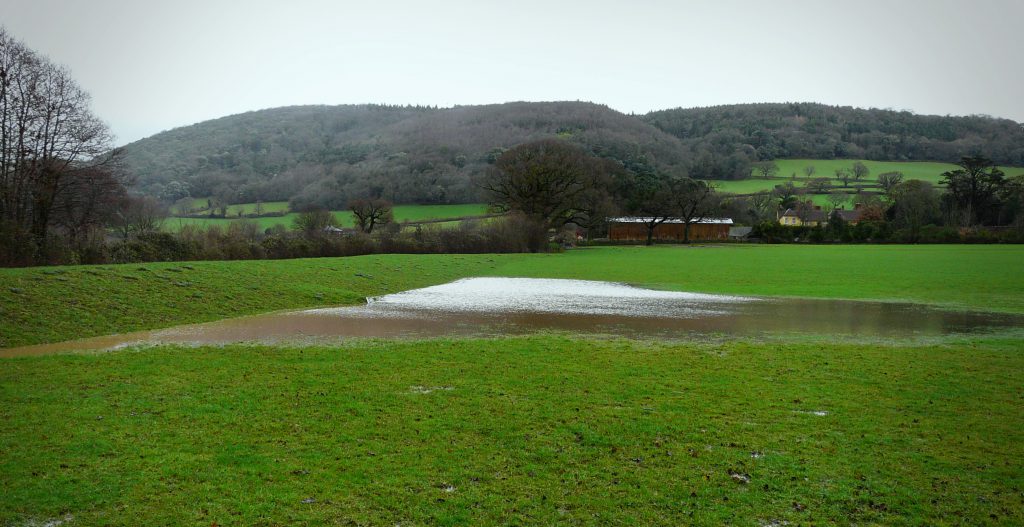 A new interactive map catalogues UK schemes that use natural processes in flood management and highlights the need to evaluate the effectiveness of these projects.
The map, produced by the JBA Trust and Lancaster University, catalogues the location and range of river catchment management schemes based on the concept of working more closely with natural processes to reduce flood risk, including measures such as planting trees and vegetation, creating ponds and debris dams, blocking ditches, re-meandering rivers and regenerating peat.
The map also logs whether and how the performance of the schemes is being assessed, and reveals that more work needs to be done to get a full picture of the benefits of this "green infrastructure" approach.
The concept of green infrastructure – working with natural processes – is gaining increasing currency as part of portfolio of strategies to reduce the risk of the kind of devastating floods that have hit the UK this winter.
"Nature-based schemes are attractive due to their likelihood of having lower upfront costs compared to 'hard engineering', their potential to create multiple ecosystem benefits and their scale of deployment, which may help to stimulate or encourage community involvement," said Dr Barry Hankin, from JBA Consulting, who oversaw the mapping project.
But the problem is that it is difficult to keep track of what schemes exist in the UK, let alone how well they work.
"There is not a fully comprehensive evidence base about how effective these approaches are for flood prevention, or whether they are cost effective," says Rob Lamb, Director of the JBA Trust who is a Professor in Practice at Lancaster Environment Centre.
"We should know what has been done and the scale of the benefits to help understand how many resources to commit into schemes like these.
"Our primary aim in creating the map was to begin identifying how the performance of the projects is being assessed, so that we can build a picture of how working with natural processes delivers benefits at a broader scale, and how much is known about those benefits," Rob explains.
The interactive map, and accompanying website, identifies 136 schemes using 56 different flood prevention measures, including schemes that are still at the feasibility and modelling stage.
The performance of some schemes was found not to be monitored. Where they are being assessed, mostly this is through qualitative assessment with less than a third using quantitative monitoring techniques. So while there is clear evidence that the schemes have environmental benefits such as encouraging biodiversity, less is generally known about their impact on flood protection.
"The map and catalogue are just a small first step, an information resource for researchers and ultimately for other interested parties including government agencies, local authorities and river catchment managers. We hope it will provoke thought about how to gather the necessary evidence to evaluate the contribution of green infrastructure to flood management," Rob said.
The first versions of the map was produced by Duncan Nicholls, who spent time as an intern with the JBA Trust while completing an MSc in Sustainable Water Management at Lancaster University. You can learn more about how this map was created in Duncan's blog.
Access the interactive map and accompanying reports here.