As part of British Science Week, we've been supporting events that raise awareness of Science, Technology, Engineering and Maths (STEM) in schools.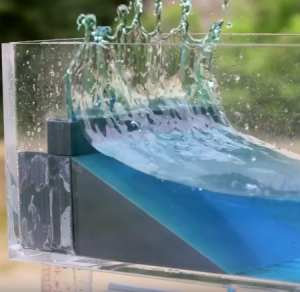 On Friday 13th March, Ted Thomas from the Environment Agency and Dorian Latham from JBA Consulting visited Archbishop Runcie First School in Gosforth to talk to 90 Year 2, 3 and 4 pupils about flooding.
Using the JBA Trust wave tank, they demonstrated the effect that different types of coastal defences can have on the risk of flooding. Pupils were able to create waves using the interactive hand paddle.