Colleagues from JBA Consulting demonstrated the JBA Trust mini flume to pupils in years 9 to 13 at Tadcaster Grammar School careers fair on Wednesday 10th March.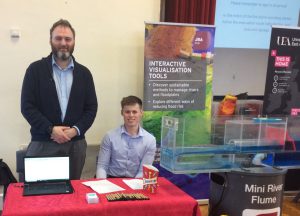 Edward Hogan and Matthew Hobbs also talked to pupils and parents about the wide variety of careers available within the engineering and environmental consultancy sectors.
For further information about the JBA Trust and the physical models please see www.jbatrust.org.