JBA Trust works closely with schools and communities, using physical demonstration models to help explain and visualise flood and coastal risk management concepts.
To complement the physical demonstrations and to help support learning about risks in the water environment, we have developed a range of educational resources. These incorporate elements of engineering, maths and geography in the context of flood risk.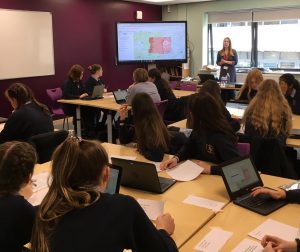 Aimed at UK education curriculum key stages 2 (age 7 to 11), 3 (age 11 to 14) and 4 (age 14 to 16), the resources cover the following topics:
– River channels and engineered structures
– Coastal defences and overtopping
– Flow of water in catchments
– Flood risk mapping and modelling
The resources are available to download for free on our website and new activities are added regularly.
If you would be interested in collaborating with JBA Trust to create new educational resources, please contact us.