The Big Bang Fair celebrates young people's achievements in science and engineering and encourages 11-18 year olds to study science, technology, engineering and maths (STEM subjects).
JBA Trust were delighted to be able to demonstrate our hydraulic flume and show how the design of culverts, bridges and weirs affects the flow of water in rivers and can cause flooding – hopefully inspiring the next generation of water engineers!
Hosted by the Yorkshire Air Museum on 27 June 2013, over 1,800 young scientists and engineers attended the event and took part in the activities as well as showcasing their projects in the National Science and Engineering Competition.
For more information about the flume and how to contact us if you are interested in JBA Trust providing a demonstration please follow this link.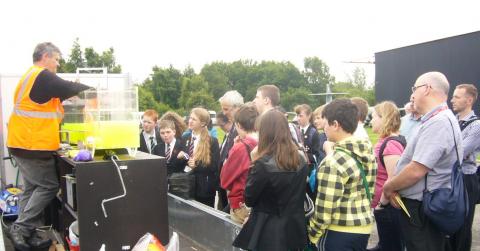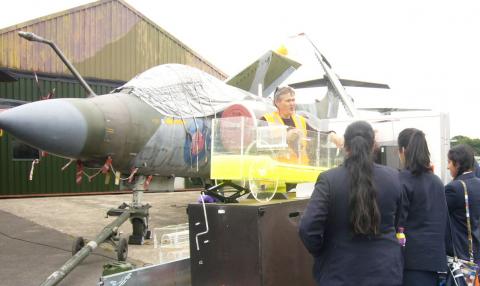 Photos: Jeremy Benn demonstrates the flume to students at the Big Bang Fair