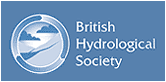 JBA Trust is delighted to be supporting the British Hydrological Society MSc Studentship Award again this year, enabling potential students to pursue an MSc in hydrology or catchment management.
Graduates of MSc courses play a vital part in the future management of the water environment.   Following the withdrawal of the Natural Environment Research Council's masters degree sponsorship in 2011, the British Hydrological Society recognised the gap in funding and created an award scheme to support potential MSc students wishing to pursue development of their academic experience and qualifications.
Applications are now being invited for the award and the deadine for submission is 9 August 2013.
Visit the British Hydrological Society website