Jerermy Benn gave a demonstration of the JBA Trust mobile hydraulic flume to a group of A-Level geography students from Douglas High School on the Isle of Man on 4 February 2014.
Around 18 students attended the session and learnt about key hydraulic principles and how the design of culverts, bridges and weirs affects river flow and can cause flooding.
JBA Trust has designed and built the hydraulic flume specifically to support education.  For more information about the flume and how you can arrange a demonstation for your organisation or group please follow this link.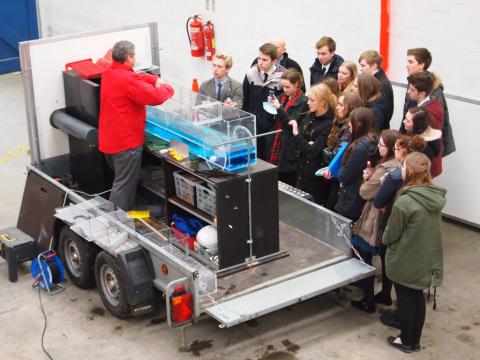 Photo: Jeremy demonstrates hydraulic principles to A-Level geography students