Slow the Flow Calderdale held a 'Community Led Natural Flood Management' conference in Hebden Bridge on Saturday 30th March.  The event was a celebration of community flood resilience and showcased:
Resilience – what communities can achieve on a local and catchment scale
Monitoring – how small charities can make a difference on the ground and how to monitor it
Partnership – how to work with government agencies, universities and local authorities
JBA Trust were proud to sponsor the event which provided an opportunity for delegates to learn about experiences and developments in natural flood management from both a local and national perspective.
Presentations were given by Slow the Flow Calderdale, Calderdale Council, Environment Agency, 2B Landscape Consultancy, Mersey Forest and the National Flood Forum.  We demonstrated the JBA Trust mini hydraulic flume to delegates to show the effect that structures can have on river environments.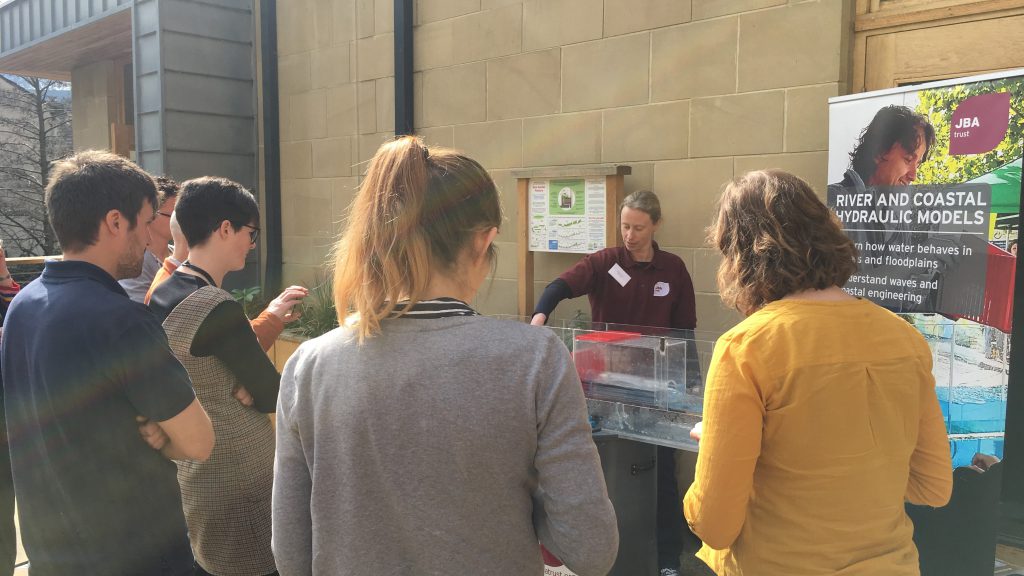 "It was great to support the event. The mini flume is such a useful visual tool – the demonstrations prompted lots of interesting conversations about watercourses and flooding'', commented Bridget Brady from JBA Trust.
Slow the Flow Calderdale is a small local charity working on natural flood management, promoting sustainable urban drainage, monitoring and education.