PhD students
PhD researchers
Our support for PhD students trains new researchers and enables the delivery of high quality evidence
Our collaboration with universities as part of our Research Programme enables us to support graduate researchers in developing advanced skills, and delivers high quality scientific evidence that helps enhance understanding of risks in the environment.
Tharindu Manamperi, Swansea University
AI-assisted decadal scale beach change forecasting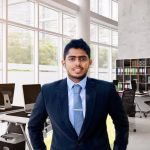 As sea levels rise and extreme weather events become more frequent, quantitative prediction of beach morphodynamic change is becoming increasingly important, particularly at decadal temporal scales.
Process-based models can simulate short-term beach change, however high computational costs, forcing uncertainties and process uncertainties limit their application to longer-term scenarios. Tharindu's research will combine physical process-based models and Artificial Intelligence (AI) to train an AI-based emulator to capture decadal scale beach morphodynamic change.
The first stage of project will use a high-resolution historic (over 35 years) beach change and wave dataset to develop the emulator. In the second stage, the emulator will be tested and improved against a diverse set of sites with the intention to transform it into a generalised beach morphology prediction tool.
Tharindu is supervised by Professor Harshinie Karunarathna and Dr Alma Rahat (Swansea University), and Dr Doug Pender and Dr Demetra Cristaudo (JBA Consulting). The project is jointly funded by EPSRC and JBA Trust.
Freya Muir, University of Glasgow
Real-time monitoring and modelling of coastal change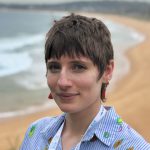 Freya's research aims to use satellite-derived information about the coast to build a data-driven coastal change prediction system. Coastal areas are directly influenced by climate change, where rising sea levels and increases in wave activity and storm severity lead to greater damage to coastal infrastructure and increased flood risk.
To predict where and how these storm-driven changes might impact vulnerable communities, traditional models have tried to simulate the many different interacting processes at the coast. However these physics-based models are inefficient to run, paired with field data that is difficult to obtain. Novel satellite-derived observations of the coast now offer an opportunity to map coastal change on a daily–weekly basis. These many observations are well suited to data-driven models such as those built using machine learning algorithms.
By using freely available satellite observations and machine learning techniques, Freya hopes to create and test a semi-automated framework which gathers and processes information about much larger areas of coast, and feeds observations directly into a shoreline change prediction algorithm – an early warning system for the shore.
Freya is supervised by Dr Martin Hurst and Prof Larissa Naylor (University of Glasgow), Dr Carlos Loureiro (Stirling University), Dr Alistair Rennie (NatureScot) and Dr Doug Pender (JBA Consulting). The project is funded by the NERC IAPETUS2 doctoral training programme with support from JBA Trust.
Ben Bluck, University of Southampton
Enlightened fisheries engineering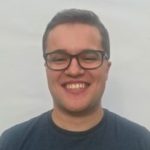 River fragmentation is a major risk for fish population security. However, much of the research on fish passage has focused primarily on the physical impacts of larger-scale river barriers such as dams and weirs.
Ben is researching the effects of culverts as behavioural barriers to fish passage, specifically through behavioural responses to the rapid light transitions at culvert entrances.
Through the use of behavioural choice experiments and passage success assessments, this research will aim to understand: how the rapid light transition at culverts affects fish behaviour and passage; and whether the use of artificial light, or modified culvert designs, could effectively mitigate any negative effect, or even induce increased fish passage through culverts and other shaded areas (such as different barrier types).
Ben is based at the International Centre for Ecohydraulics Research with supervision by Professor Paul Kemp and Dr Andrew Vowles at the University of Southampton, Jon Whitmore of JBA Consulting and Dr Perikles Karageorgopoulos of the Environment Agency. This project is funded by NERC through the INSPIRE doctoral training programme with support from JBA Trust.
Sohaib Imran, Lancaster University
Enterprise risk modelling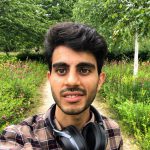 Sohaib's research will investigate how the physical climate risks carried by a business, organisation or sector could be assessed based on analysis of Earth observation data, linked with other sources of information such as published risk disclosures.  The project will apply image processing and machine learning methods to identify and classify types of assets, and explore their representation within spatial networks.  Sohaib aims to develop a geographical visualisation tool that enables users to understand the spatial climate risks to an enterprise.
The project is funded by the European Regional Development Fund through the Centre for Global Eco-Innovation with support from JBA Trust.  Sohaib's advisory team is Professor Peter Atkinson at Lancaster University and Rob Lamb at JBA Trust.
Luke Jenkins, University of Southampton
Storm clustering and its influence on coastal morphology and defences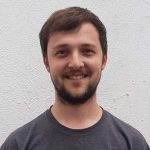 The coastal zone is widely recognised as important at national, European and global levels, but is facing increasing pressures from climate change. A 2018 Committee on Climate Change report highlighted the urgency of increasing threats from flooding and coastal erosion in the UK. It calls for improvements in calculation of failure probabilities of coastal structures, reductions in uncertainty about coastal erosion and better understanding of coastal geomorphology, and its response to climate change. Many risk assessments consider the impact of individual storms, but the risk from sequences of storm events, which may occur over different time-scales, are harder to assess.
Luke's research will examine the impact that sequences of storm events have on the dynamic response of hard and soft coasts and the subsequent impact on communities living in the coastal zone.
Luke's advisory team is Prof Ivan Haigh at the University of Southampton, Dr Doug Pender of JBA Consulting and Jenny Sansom of the Environment Agency. This project is funded by NERC through the INSPIRE doctoral training programme with support from JBA Trust.
Helen Hooker, University of Reading
Enhancing forecasting flood inundation mapping through data assimilation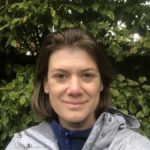 Helen's research aims to improve the capability of real time 2D flood forecasts using data assimilation from earth observation or point data sources.  A key aspect of data assimilation is comparison of computational forecast data with observations. However, the scales used in a computational model may be very different to those observed (for example, consider the comparison between an average over a large area with a measurement at a point).  Therefore, it is important to first understand the spatial scales of variability in the forecast model to make a fair comparison.
Helen will study an ensemble forecast (where many forecasts are run, each with slightly different starting conditions) and develop methods to work out the scales at which we can reliably discriminate between forecasts.  This is valuable for qualitative interpretation of forecasts for end users as well as for quantitative comparisons with observations.  Ultimately, Helen will develop methods for comparing models with observations that take account of these scale differences, before building a full data assimilation system.
This project is funded by the NERC SCENARIO DTP with support from JBA Trust.
Andrew Johnson, University of Leeds
The role of habitat quality in determining river ecosystem resilience to extreme hydraulic events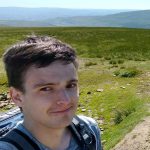 Andrew is investigating the influence of channel modification and heterogeneity on the ability of freshwater communities to resist extreme flow events, in particular freshwater macroinvertebrates.  The project will determine the optimal techniques to assess the health of macroinvertebrate assemblages, and identify a threshold for significant flow events.  It will also assess the mechanisms through which habitat heterogeneity and modification can influence the resistance and resilience of freshwater communities.
Ultimately, this project will provide a comprehensive model and methodology for policy-makers to assess the vulnerability of freshwater communities to extreme hydraulic events, and provide advice on the best techniques to enhance resistance and resilience.
This project is a CASE Studentship funded by NERC, undertaken in partnership with the Environment Agency, JBA Consulting, the University of Leeds, and the University of Birmingham.  The wide array of expertise and knowledge provided by this partnership offers a unique opportunity to develop robust decision-making tools and broaden our scientific understanding of freshwater ecosystems.
Josephine Westlake, University of Lincoln
Improving flood risk assessment using documentary and floodplain sedimentary archives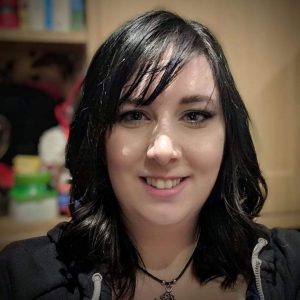 Josephine is working on extending the flood event series on the Yorkshire Ouse, Trent and Witham rivers by analysing documentary and sedimentary records throughout the Holocene.  In the UK, flood risk assessment is traditionally based on extrapolating instrumental records extending back little more than 50 years. This statistical method excludes larger events with longer return periods which occurred prior to the recording of instrumental data. It also fails to account for changes in channel dimensions, land use and climate over time. The inclusion of primary data from historical and prehistorical events aims to improve flood frequency analysis accuracy by accounting for these factors.
The project is being undertaken at the University of Lincoln, in partnership with the Environment Agency and JBA Consulting who are providing expertise in modelling and hydrological processes and guidance on how the research could be applied.
Ultimately this research aims to provide evidence that geomorphological data can support existing methods of flood frequency analysis to deliver more reliable risk assessments, particularly for high impact, low return period events.
Josephine's interim research outputs on exploring the origins of watercourses using sedimentary archives are summarised here.
Past projects
Georgios Sarailidis, University of Bristol
Understanding and estimating uncertainty in global flood risk models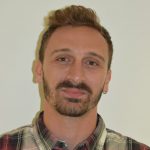 Georgios investigated the sources and implications of uncertainty in global flood risk models, by developing an appropriate methodological approach for sensitivity analysis in a flood catastrophe model.  In these models input uncertainties can exhibit complex spatially distributed and spatially structured (correlated) patterns, and vary significantly between places.
The context is growing interest in applications of catastrophe risk modelling to support disaster risk reduction needs, for example understanding the balance between investments in risk prevention and the emergence of new insurance markets, and viability of state or privately-backed insurance pools.
This project was funded by EPSRC, in partnership with JBA Risk Management and with support from JBA Trust.
Jake Grainger, Lancaster University
Modelling wave interactions over space and time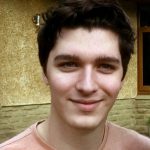 Jake researched generalised mathematical and statistical techniques to describe ocean wave fields, employing and adapting modern methods from signal processing, time series analysis, and spatial statistics. These included (a) non-stationary time series methods, to capture evolving wave structure, (b) multivariate techniques, to capture serial and cross dependencies over time and space, (c) higher order spectra, to capture non-linearities, and (d) directional spectra, which decompose the process both by frequency and direction. Such tools are at the cutting edge of spatio-temporal statistics. Building better models and estimation techniques here will enable improvements in our understanding of waves and risk analyses of marine structures, shipping and potentially wave extremes at the coast. 
This project was funded by EPSRC through the STOR-i doctoral training programme with support from JBA Trust.
Zora van Leeuwen, University of Leeds
Impact of woody debris on hydrogeomorphological processes and flood risk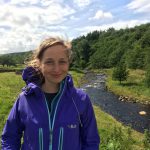 Zora worked with a team of researchers at the University of Leeds to investigate the impact of introducing woody debris as part of natural flood management (NFM) interventions on the  hydrodynamics of the river channel.
The project partners also included the Yorkshire Dales Rivers Trust and the Catchment and River Restoration team at JBA Consulting who provided additional technical and practitioner expertise.
This research aims to contribute to the quantitative evidence base that is required for natural flood management to become part of a catchment based approach to flood risk management.
"I hope to make the most of the expertise of practitioners at JBA Consulting and the Yorkshire Dales Rivers Trust to deliver research outputs which are relevant to the flood risk management industry".
This PhD was a CASE Studentship funded by NERC.
Zora's interim research outputs on the resilience of NFM systems are summarised here
Eleanor Pearson, University of Leeds
Multi-scale sediment and debris impacts of NFM measures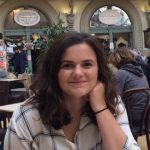 Eleanor investigated the impact of "Natural Flood Management" (NFM) on sediment and debris in river systems, in particular the connection between different scales – reach, river network, catchment.
Whilst sediment and debris are important for river and ecosystem sustainability, they can increase flood risk in the upstream with, for example, the blockage of small bridges/culverts or in the downstream with the accumulation of debris from across a catchment impacting bridges and buildings. This project explored which of these effects is most significant and whether their relative significance varies spatially and temporally. It also investigated where debris impacting urban areas comes from: upland areas, local tributaries or from more direct riparian sources?
"I'm excited to utilise the in-house models, tools and invaluable knowledge at JBA to help reduce the major research gap of effects sediment and debris have on downstream receptors and the impact this has on associated flood risk management decisions".
This project was also a CASE Studentship funded by NERC and the JBA Trust's involvement helped to facilitate collaboration and knowledge exchange between Eleanor and Zora's PhD projects.  You can find out more about Eleanor's research to compare sediment transport in hydraulic models here.
Suzanne van Zuijlen, Centre for Global Eco-Innovation at Lancaster University
Impact of climate change on air quality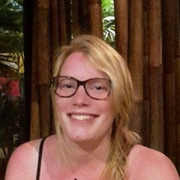 Suzanne undertook her PhD at the Centre for Global Eco-Innovation and worked in collaboration with JBA Consulting to develop new methods and tools to communicate climate change and air quality risk to national and international stakeholders.
The project aimed to develop air quality-climate indices that express air quality risk in terms of climate scenarios without the need to run a (computationally expensive) climate model. The final part of the project aimed to create a decision making tool that will assist policy-makers in managing climate-driven threats to air quality, and determine either emission control strategies that are win-win for air quality and climate, or necessary adaptation strategies.
You can find out more about Suzanne's work in this poster summarising the project and interim results here.
Tom Padgett, University of Leeds
Hydrodynamically- and ecologically-driven design of weirs, hydropower plants and fish passes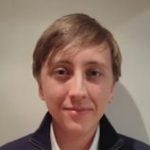 Tom undertook his research with the Centre for Doctoral Training (CDT) in Fluid Dynamics at the University of Leeds.  After graduating from the University of Leeds in 2015 with an MEng in Aeronautical and Aerospace Engineering, he chose the CDT because of its interdisciplinary nature and the opportunities it presented to explore a multitude of applications of fluid dynamics.
Tom's research looked at developing a new open-source modelling tool to predict fish behaviours, which can be used to identify ecologically and hydrodynamically advantageous weir, fish pass, and hydroelectric power plant configurations. It is hoped that this tool will allow developers of fish passes and hydropower schemes to better design these structures and to mitigate the potential impact to the local ecological community.
"It's important to ensure that the ecological status of a river is not adversely affected by man-made structures. It is my hope that this tool will make it easier for developers to mitigate the potential effects of such structures".
Tom recently published results of his research in the Royal Society Open Science Journal, read about his research and access the paper here.
Peter Metcalfe (1971-2018), Centre for Global Eco-Innovation at Lancaster University
Modelling nature based approaches to flood management at a catchment scale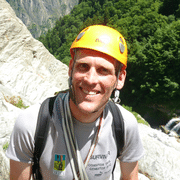 Peter worked on new methods to predict the impacts of nature-based measures to mitigate flood risk.
Peter brought with him many years of experience in technical software development and a background in computer modelling in the process engineering and aerospace industries. In the course of the PhD, Peter developed and published applications of a number of hydrological and hydraulic models that can be applied at a variety of scales and contexts within the water catchment. His research advisors were Keith Beven of LEC, Barry Hankin of JBA Consulting and Rob Lamb of the JBA Trust.
Peter discussed his research and how it is already being applied in practice here.
Peter died in a climbing accident on 22 April 2018. He is greatly missed. An obituary was published in the August 2018 edition of the British Hydrological Society's newsletter Circulation (No. 138)
Ashley Buchan, University of Edinburgh
Impact of a Water Level Management Plan on the Humberhead Wetlands

A Water Level Management Plan (WLMP) to re-wet the Thorne moors is currently being implemented by JBA Consulting on behalf of Doncaster East Internal Drainage Board in conjunction with Natural England (who are also supporting this research).
Ashley used insect monitoring to:
understand the extent and rate of change in the particular areas restored;
identify Red Data Book and rare species to define significant areas for priority conservation on the Moors;
develop a methodology which centres on the invertebrates for assessing the development of raised mires which can used to inform future management and policy decisions for the restoration of wetlands elsewhere.