JBA Trust Scholarship recipients
JBA Trust Scholarships for Flood and Coastal Risk Management
The challenges of more frequent extreme weather and new flood risk responsibilities mean that there is a growing need for skilled water and environmental management professionals.
JBA Trust offers scholarships that fully fund the tuition fees for a Postgraduate Certificate (PgCert) in Flood and Coastal Risk Management at Lancaster University, especially where the training will help individual recipients to bring benefits to communities through third sector or public sector organisations.
The PgCert aims to equip students with theory, practical skills and experience of industry best practice for understanding, modelling and managing risk. The course is designed to meet the needs of professionals looking for further specialist training in flood and coastal risk management.
Since 2014, we have awarded 15 scholarships to flood risk managers at Councils and Rivers Trusts across the UK.  Below, some of the recipients explain why they chose to study flood risk management and how JBA Trust has helped.
You can find out more about the scholarships and how to apply here.
Amy Jackson, Flood Risk Management Technician, Leicestershire County Council (2021)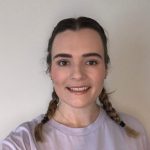 "As part of the Flood Risk Management team at the Lead Local Flood Authority at Leicestershire County Council, we work to fulfil the duties as defined within the Flood and Water Management Act 2010.
I hope that this course will help me to develop my skills to enhance the work I currently carry out whilst also allowing me to expand my knowledge into other aspects of flood and coastal risk management. It will also enable me to help communities become more resilient to flooding which is ever more essential with our changing climate.
The JBA Trust scholarship and flexible part-time course has enabled me to undertake the PgCert whilst maintaining other commitments in my life."
Will Barber, Flood Risk Engineering & Strategy Officer, Coventry City Council (2019)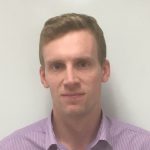 "I'm a Flood Risk officer at Coventry City Council.  As Lead Local Flood Authority we deliver flood risk alleviation to local communities, and wider benefits for both people and nature. Recent severe flood events elsewhere in the Midlands (e.g. 27th May 2018) have highlighted the need for preparedness across the geographic area. We need to learn from past events of this type, which if repeated in our own City would have great impact on people's lives and our economy.
The regeneration and expansion in Coventry provide challenges and opportunities. Opportunities include creating additional flood storage to reduce existing flood risk, deculverting and restoration of the city's watercourses; and highlighting the importance of the city's water environment when Coventry is UK City of Culture in 2021. Challenges include ensuring flood risk to development is minimised on-site and not increased elsewhere, and protecting our floodplains.
JBA Trust's support will help us navigate these challenges, and make the most of the opportunities; it has enabled the council to access training which may otherwise not have been possible.  I have been involved in flood risk and water environment management for four years, and believe I am at the right stage of my journey to make the most of this opportunity. Learning will be disseminated across the team and more widely."
Daniel Turner, Project Officer at the Yorkshire Dales Rivers Trust (2016)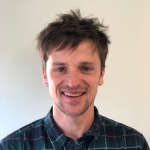 "The scholarship was a great opportunity to further my learning and experience in flood risk and coastal management while still working. The course is really well set up for part time studying and is a great mix of practical and theoretical application. It has really helped develop my understanding of flood risk.
Since graduating, I'm applying what I've learnt to help develop ways of financing Natural Flood Management (NFM) projects through green and social investment."
Faye Tomalin, Engineering Assistant at the Vale of Glamorgan Council (2015)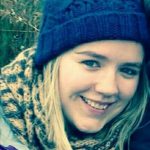 "Working within a Lead Local Flood Authority I am able to play a role in reducing the risk and mitigating the effects of flooding, and see the physical processes that affect the coastline and the risk that these processes can pose to the surrounding environment, people, amenities and infrastructure. The decisions made within the Local Authority can have a significant impact on developments, flood risk and the coastline and it is therefore important that decisions are made on a sound basis using detailed technical knowledge of the subject and understanding of the local environment.
Completing the PgCert has enabled me to make more informed decisions within my role at a Local Authority and has given me a good understanding of different aspects of flood and coastal erosion risk management. It has allowed me to make valuable contributions to flood risk mitigation within the Vale of Glamorgan."
Robin Gray, Development Manager at Pennine Prospects (2014)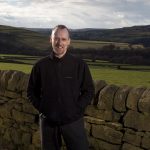 "As a resident of Hebden Bridge in Calderdale I have seen the power of water and how it can dramatically impact people's lives. Working for Pennine Prospects, a rural regeneration company in the South Pennines, I have been engaged through the Calderdale Community Flood Resilience Pathfinder Scheme to work with local residents, flood groups, landowners and practitioners. The work of the Pathfinder has been varied. For example, as well as working with the University of Leeds on modelling different vegetation interventions in a small upland catchment we have also undertaken a 'cost benefit' analysis of flood mitigation measures with pupils from the local School.
As a landscape architect with a background in environmental science, I believe as a profession we are in a unique position to communicate issues on a catchment-scale but often lack the technical background and evidence. I am really looking forward to getting that practical experience on this course. The fact that JBA Trust is investing in scholarships speaks volumes about the commitment of the Trust to training and education and I am thrilled to be selected."
Stuart Edwards, SuDS & Development Control Officer at North Yorkshire County Council (2014)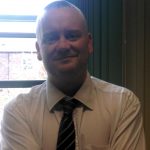 "Since embarking on my career in flood risk management I've been fascinated by how much it can affect people's lives, infrastructure, commerce and the landscape itself. In light of current legislation such as the Flood and Water Management Act, Flood Risk Regulations and the Water Framework Directive and more frequent extreme weather, the role of local authorities is becoming ever more important in ensuring flood risk is managed not only in future development, but particularly in existing situations and those caused by historic activities. The actions of local authorities can have significant influence on flood risk and it is important that any decisions made are informed by detailed knowledge of the subject.
The scholarship will enable me to contribute more to the improvement of flood risk management in North Yorkshire for the benefit of the county and its residents and also contribute to the aims of the JBA Trust. Lead Local Flood Authorities have a crucial role in shaping and promoting flood risk management."