Weather station
We have installed a wireless Davis Vantage Pro 2 automatic weather station and manual rain gauge at our Broughton Park office near Skipton, North Yorkshire.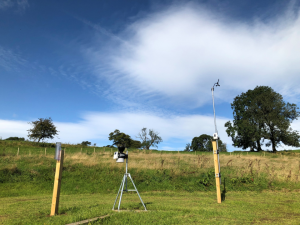 Data recorded from this weather station is freely available for use by schools, universities and communities.
The weather station measures air temperature, humidity, wind speed and direction, rainfall and pressure. In addition, a manual rain gauge is read at 09:00 GMT each day for calibration purposes.
The data can be used for a variety of educational projects, for example weather reporting, understanding meteorological measurements and data handling.
To find out more about the automatic weather station and to see how it works, watch this short video. A five-day time lapse video can be viewed here.
Real time weather information is available to view on our weather station dashboard.  You can download data directly from this site, simply click on the graph title, then click 'inspect' then click 'data'.
Please contact us if you would like any more information or guidance.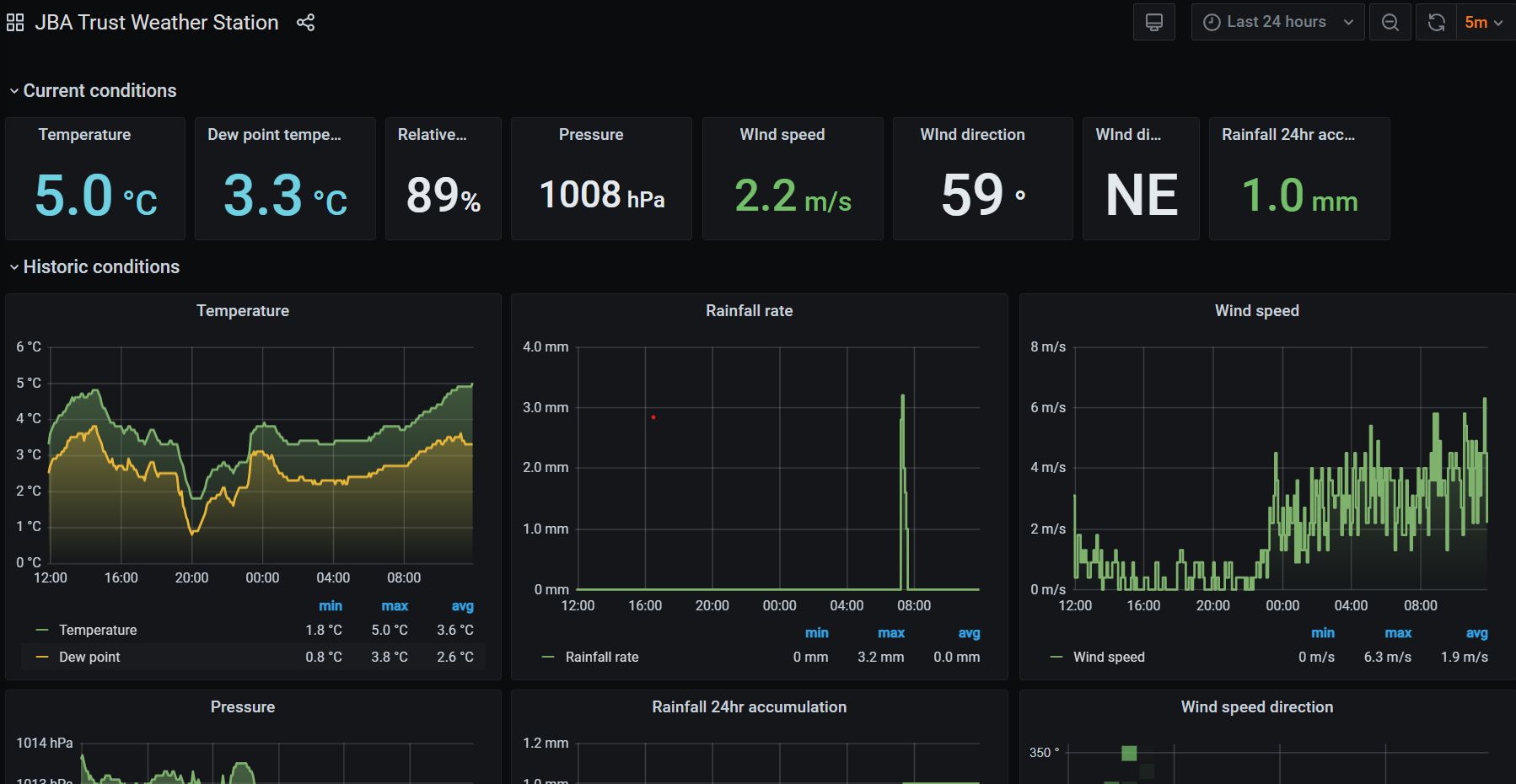 Weather data is also available through the Met Office Weather Observations Website (WOW), simply search for 'JBA Trust'.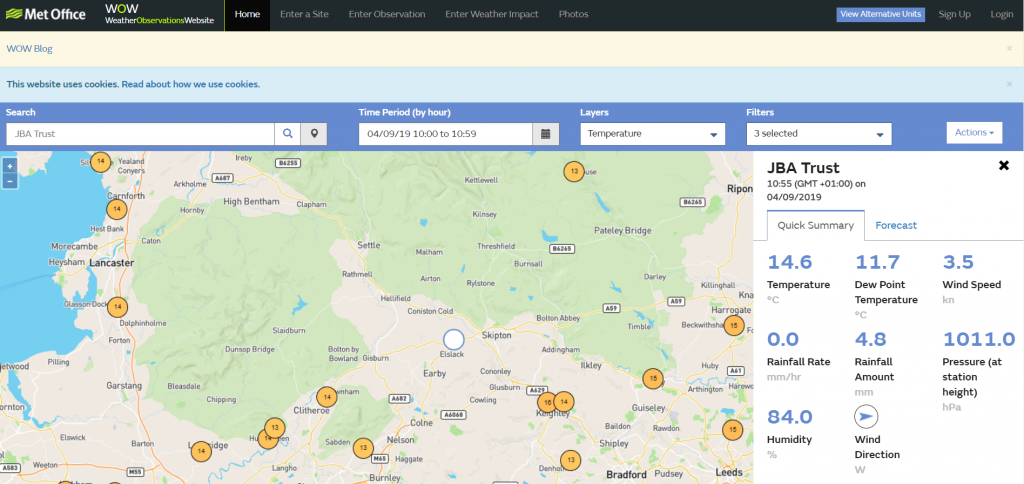 Weather station technical factsheet
More detailed information about the weather station is available in this technical factsheet.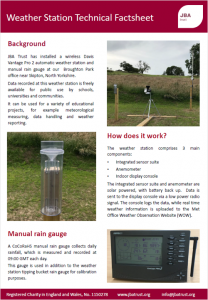 Get involved!
We are always looking for opportunities to share our learning resources and data. If you think our weather data could be useful for your work with students, professional groups or communities then please contact us to discuss how we can help.